Food and Catering
For a perfect start of the day
A continental breakfast will be served in the Villa Maria. The morning buffet will include breads and cereals, Swiss cheeses and cold cuts, tasty jam and honey, as well as fruit juice, coffee and tea.
Coffee breaks, after-work aperitifs and catering services
A variety of catering services are also available upon request. Whether it is a coffee break, an after-work aperitif or an evening drink, we are pleased to offer you different options. Catered meals at the Villa Maria range from stand-up lunch with Swiss local products to a three-course gourmet meal. We will offer you the best selection of catering services to make your event special.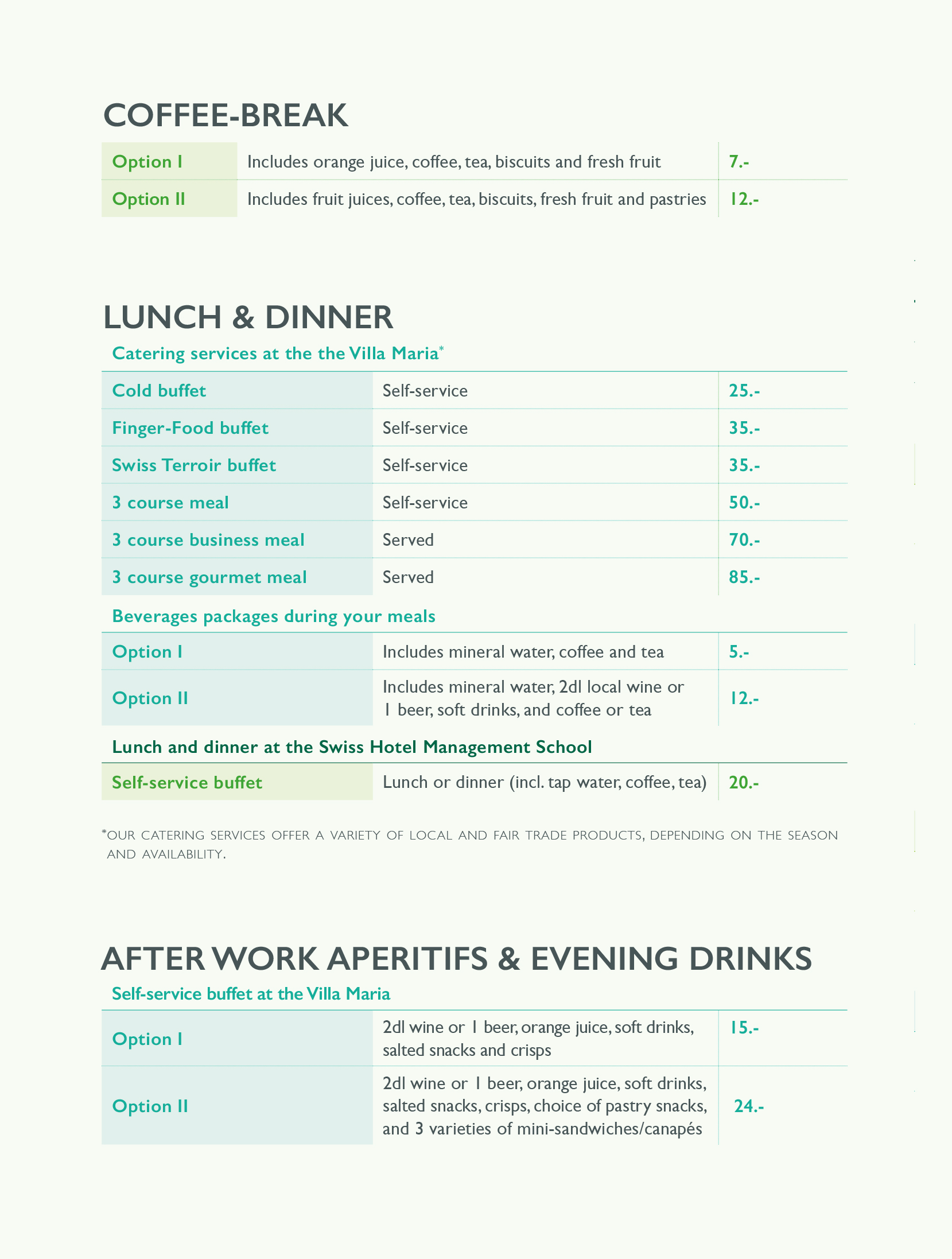 Enregistrer